Full Lace Wigs Baby Hair are short hairs about 3inch or 4inch placed at the very front hairline.
There are 2 choices,you could choose to put baby hair only at front,also you could choose to ask the seller to put all around the perimeter.
Full Lace Wigs baby hair is a FREE Option, and can be placed around the whole perimeter of your full lace wig, or only in the front or the back of your hair unit, at your convenience.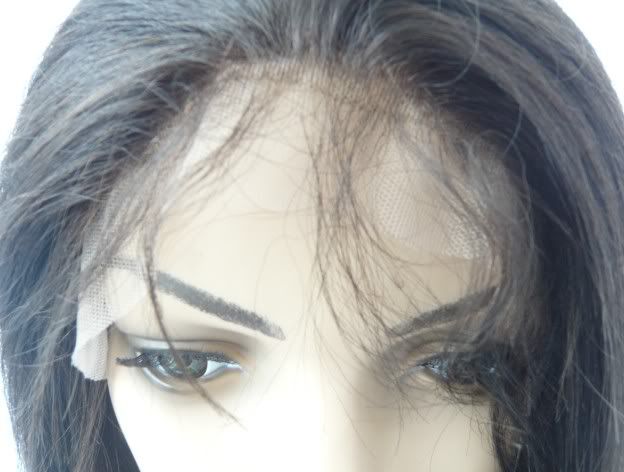 When we pack the wigs before we ship the wigs,we always combe the baby hair back,so some customers said there is no baby hair,but thats not true,you could comb the baby hair back.
One of the very important skills of the lace wig seller should have is they should understand the buyers'needs.
Many customers are not familar with full lace wigs,some of them may not even know what is full lace wigs baby hair,what is full lace wig bleack knots etc.
As seller,we have to understand what the customers really want and if we find any mistakes on customers order,we need to tell them and correct them,but not just follow customers instructions without thinking too much.
But all the requests from the buyer,like full lace wigs baby hair,full lace wigs silk top,full lace wigs bleack knots,are all one purpose,they want they look natural when they wear our wigs.