Our Glueless full lace wig are designed with the same unique features like our full lace wigs, but is made to be worn without using adhesives to keep it attached to the head.
Absolutely none. No glues or tapes are needed to keep it attached to the head.
Glueless Full Lace Wig is easy to use and due to it does't need adhesives, its secure.Similar for that standard glued counterparts, they could be also realistic-looking and
unnoticeable for that naked eye.Most of these models are constructed utilising a extention ribbons hat and adjustable straps to validate the protection and complement of the wig. A
clip may be also place to use for additional security, advantage and confidence. Glue-less ribbons wigs are ready in likely the top ribbons as well as complete ribbons constructions.
likely models are derived differently.


From the years of experience with lace wigs,i personally think the glueless full lace wig are not mature right now,people do not have a stable definition what is a glueless full lace wig,and many customers do not
have a clear idea what a glueless full lace wig looks like.And the different vendors have different caps for glueless full lace wig.
Many of the Glueless full lace wig caps are made using a full stretch Swiss lace and sized according to your measurements.
We have some glueless full lace wig in stock with the following caps: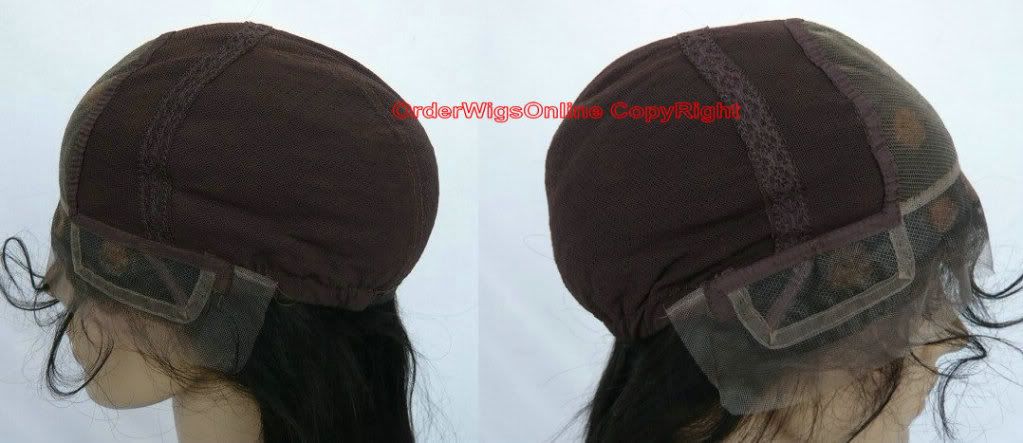 So what is the exactally best gluless cap?
I do not know,really,full lace wigs are designed for many different customers,they have different head size,different skin,and different ways to wear the wigs,so its hard to say which one is the best.
The best way is to learn from your experience by wearing the normall full lace wigs and check different vendors and find the best one for yourself.